A marketing and branding professional with over 5 years of hands-on experience in Education sector, Travel and Tourism sector, and FMCG industry. I consider myself an expert in analysing, planning, executing and improving digital marketing operations. I have success records for various digital marketing activities including SEO, SEM, SMM and Email Marketing.
Alok is passionate about not only defining and articulating that story of the brand but also developing and implementing integrated marketing plans which companies can utilize to tell that story and maximize their reach.
Currently, Alok is working as a Marketing Specialist at REACH For Training, which is a Registered Training Organisation. In this role, he got the opportunity to plan, integrate, execute, and manage multiple integrated marketing campaigns across various digital channels including social media, Google, etc. and assuring a uniform brand communications.
Key Skills:
– Branding
– Google Analytics
– Digital Marketing 
– Google Ads
– Social Media Marketing
– Integrated Marketing Campaigns
– SEM / SEO
– Email Marketing / Newsletters
– WordPress
– Launch Strategy
– Business Strategy
– Graphic Design
Master of Management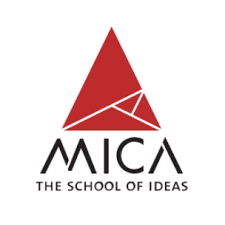 PGCP, Digital Communication and Media
Bachelor of Business Administration
Marketing Specialist
REACH for Training
Marketing Specialist
Capital Careers

Marketing Coordinator
Signature Training
Marketing Coordinator
Sukrit Wellness Pvt Ltd.
Marketing Consultant
Sukrit Wellness Pvt Ltd.
• Emerging Marketers Mentoring Program (AMI)
• Prince2® Agile Foundation
• Prince2® Agile Practitioner
• ITIL® IT Service Management
• Global Leadership Program (Macquarie Uni)
• HubSpot Sales Software Certified (HubSpot)
• Google Analytics for Beginner (Google)
• Advanced Google Analytics (Google)
• Google Analytics for Power Users (Google)
• Introduction to Social Media Marketing (Facebook)
• HubSpot Email Marketing Certified (HubSpot)
• VETtrak Advanced (Readytech)
• Growing business with Facebook (Facebook)
• SEO: Link Building in Depth (LinkedIn Learning)
• Design Thinking: Customer Experience (LinkedIn)
• Social Media Marketing: Strategy and Optimization (LinkedIn)
AiCademy Immigration Services
Developed marketing strategy for their expansion in Australian Market

Planning and execution of Digital Marketing campaigns

Lead generation and strategizing to nurture the leads
MAK Financial Group, Sydney
Developed company's collaterals including website (www.makfinancialgroup.com.au)
Planning and execution of Digital Marketing campaigns
Lead generation and strategizing to nurture the leads with a 100% success rate
Australia Learning Institute, Sydney
Generated over 126 leads in 6 weeks with a conversion rate of 7%
Developed the company's collaterals and website (www.auslearning.edu.au)
Designing over 20 marketing communication artworks for social media and promotional brochures
Stride Business Institute, Sydney
Kumbh mela, a cultural festival considered as the world's biggest human gathering, where we organised luxurious camp in the heart of Kumbh Mela premise 
Generated leads from different countries and coordinated them locally
Served as operations manager and managed the operations effectively
Invited and served Ranbir Kapoor and Alia Bhatt (Bollywood Stars) to our camp
Successfully served 250+ guests from 15+ countries
Rated as the best camp in terms of service and accomodation
Developed logo for Omega Technology, Sydney
Developed logo for Auspacia Links and Auspacia Training Solutions, Sydney
Have designed more than 250 marketing artworks for different companies
Behance profile on https://www.behance.net/alokprasad1
Food photography done for Hyderabad House, Harris Park, Sydney
Undertaken more than 20 photography projects on different themes in India
Awarded Gold Medal for State Level Photography Competition
Stress Management through Meditation (SSDVYS)
Invited guest speaker from India to Bahrain for an event
Generated 197 registrations online for the event with 110% of attendance
Made and executed strategy for ongoing weekly sessions and successfully organised several sessions on meditation with average 40 people per session
Ran various PR activities like – Live experiment of Vihangam Yoga Meditation on brain waves on certain group of people with proven records of its effects
Sadafal Education (Youth Lead)
Developed brand manual with a team (http://sadafal-education.com)
Designed various marketing materials
Successfully ran following vocational training programs and community programs which benefited more than
10,000 people in association with Government of Chhattisgarh and SSDVYS.
"Youth Career Pathway Program"
"Youth Vocation and Learning Program"
"Women Empowerment Program"
Started this project for Environment Protection targeting infinite plantation across globe strategically moving ahead with digital channel and rewarding for conserving the environment
Served as operations manager for this project (http://nametree.org)
Successfully planted more than 5,000 plants
Developed websites and an app with an innovative vision
Made strategy for the effective operation of this project from bowing a seed to growing a tree
Made strategy for initial product development as per market research.
Developed and designed over 40 FMCG products and their labels and packaging and launched them.
Achieved 12% of total revenue from digital Channels.
Successfully executed marketing plan in 12 cities with a best ROI of 25:1
Initiated Digital Marketing including Social Media and on other E-Commerce Platforms