Search engine optimization (SEO) is the process of optimizing a website to rank higher in search engine results. For photographers, SEO can be an effective way to increase visibility and attract more traffic to their website.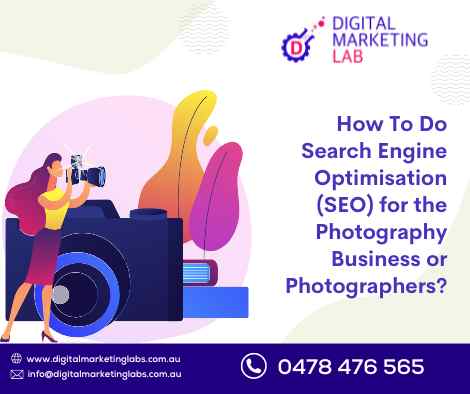 The Importance of SEO for Photography Businesses
SEO is important for photography businesses because it helps them to reach more potential clients. When people search for photography services online, they often use specific keywords such as "wedding photographer" or "family photographer." By optimizing their website for these keywords, photographers can increase their chances of showing up in search results and attracting more traffic to their site.
Keyword Research
The first step in SEO for photography businesses is to conduct keyword research. This involves identifying the keywords that potential clients are likely to use when searching for photography services online. Photographers can use tools such as Google Keyword Planner to research keywords and find out how often they are searched for and how competitive they are.
On-Page Optimization
Once they have identified relevant keywords, photographers can optimize their website for those keywords by including them in key areas such as the title tag, meta description, and header tags. They should also use keywords in the content of their website, but in a natural and non-spammy way.
Technical Optimisation
SEO is not only about the content but also the technical aspects of the website. Photographers should make sure that their website is fast-loading, mobile-friendly and has no broken links or 404 errors. They should also submit their website to Google Search Console and create a sitemap.
Off-Page Optimisation
Off-page optimisation refers to the activity that happens outside of a website. Photographers can use backlink building to get other websites to link to their website. This can be done by reaching out to other website owners and asking them to link to the photographer's website or by creating valuable content that other website owners will want to link to. Additionally, photographers can create a Google My Business listing which will allow them to appear in the map results.
Conclusion
In conclusion, SEO is an important aspect of digital marketing for photography businesses. By conducting keyword research, optimizing their website for relevant keywords and focusing on both on-page and off-page optimization, photographers can increase their visibility in search results and attract more traffic to their website. Additionally, having a strong online presence will allow photographers to establish trust and credibility with potential clients.
Digital Marketing Lab is the perfect choice for your photography business marketing needs. They offer a range of services including SEO, PPC, social media marketing, and content creation that are tailored to the specific needs of photographers. With a team of experienced professionals and a proven track record of success, Digital Marketing Lab can help you increase your online visibility, generate leads, and grow your business. They have an in-depth understanding of the photography industry and stay up to date with the latest trends and algorithms to ensure that your marketing efforts are as effective as possible. Trust Digital Marketing Lab to take your photography business to the next level.