Finding the best marketing agency in Wagga Wagga, NSW can be done by following a few key steps: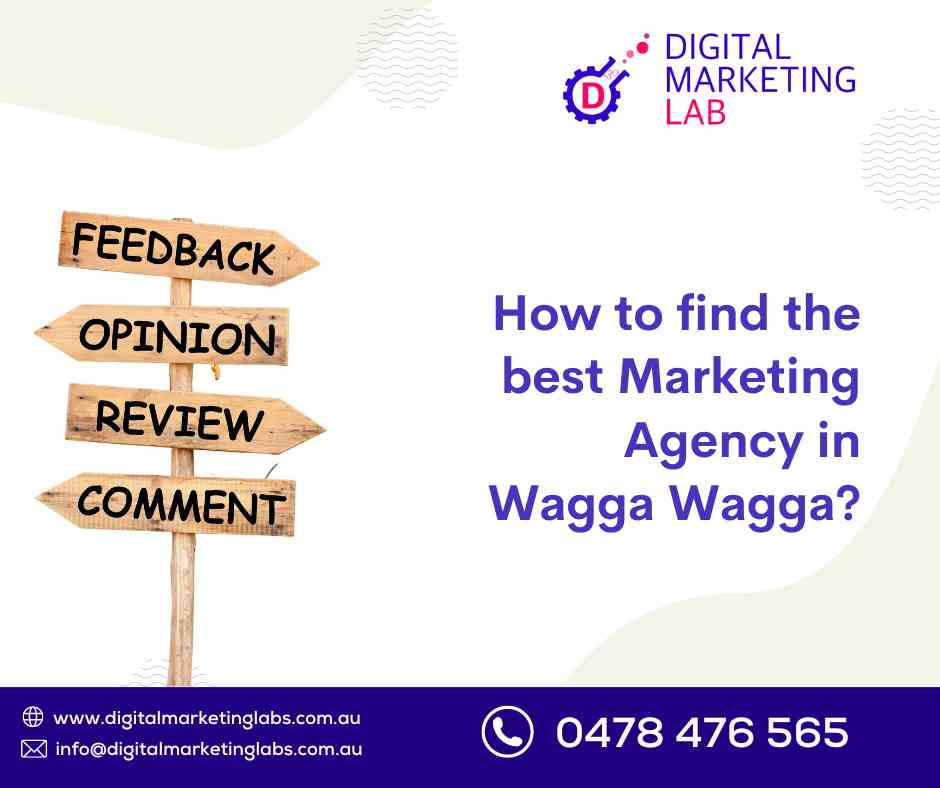 Research: Research different marketing agencies in Wagga Wagga, and read reviews and testimonials from past clients. This will give you an idea of the quality of work they produce and their level of customer satisfaction.
Check their portfolio: Look at the portfolio of each agency you are considering and see if their work aligns with your brand and marketing goals.
Services: Make sure the agency offers the services you need, such as social media management, content creation, or search engine optimization.
Communication: Schedule a call or meeting with the agency to discuss your needs and see how well they communicate. This will give you an idea of how well they will work with you and your team.
Experience: Look for an agency that has experience working with businesses in your industry, as they will have a better understanding of your target market and the specific challenges you may face.
Ask for references: Ask the agency to provide references from their past clients. This can be a great way to get more information on how the agency works and the results they have delivered.
Digital Marketing Lab is a full-service digital marketing agency in Wagga Wagga, Australia that helps businesses achieve their online goals through creative and data-driven strategies. With services including SEO, PPC, Social Media, and Web Design.
Ultimately, finding the best marketing agency in Wagga Wagga, NSW will depend on your specific needs and goals. Take the time to research and interview multiple agencies, and choose one that has the experience, skills, and communication style that will work well for your business.